---
Spring Programs
This spring, our final semester in the Curtin Road building, in-person programs include gallery talks, after-hours events, and family programs. See below for our full schedule!
Wednesday, March 15 | 1:00 p.m.
---
Gallery Talk: Conversations across the Collection
Join graduate assistants Caroline Koch, Keisha Oliver, and Alicia Skeath for a conversation across the collection in the Snowiss and Tonkin Galleries.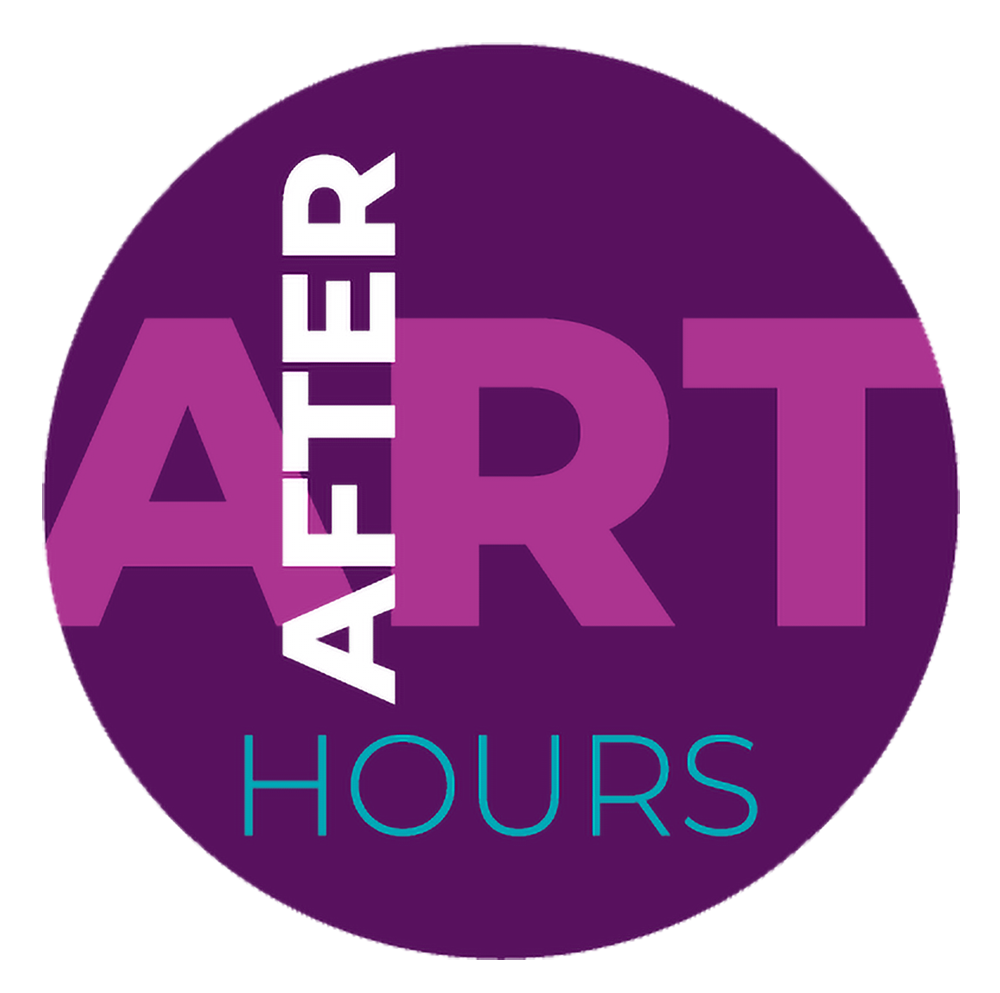 Thursday, March 30 | 5:00–8:00 p.m.
---
Art After Hours: Experimenting with Art + Data
Experience the museum as a laboratory for interdisciplinary collaboration by exploring connections between art and data! Engage with an installation by the SciArt Group from the Huck Institutes of the Life Sciences and learn about the art of data visualization from participants in the Department of Materials Science and Engineering's Materials Visualization Competition. Refreshments and gallery activities will be offered.
---
Theater of the Everyday
Exploring Notions of Identity and Belonging in Public Space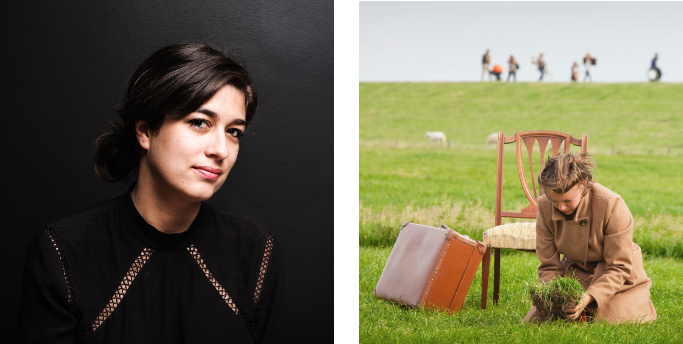 Tuesday, March 28 | 3:30 p.m.
Audiences sitting in a driving bus while looking out over the streets, sheep grazing in the background of a scene, commuters stepping in and out of the subway: These are real-life settings that theatre artist Marike Splint performs in public spaces. Fascinated by questions of belonging, community, and citizenship, she has created works outside of conventional theatre venues for 15 years, on sites where these questions are most at stake. She is currently working with the Center for the Performing Arts and Penn State to create an immersive soundwalk through parts of campus and the Arboretum.
In this talk she will discuss some of her seminal site-specific works, the aesthetics and challenges of working on site, and the visual arts roots that lay at the origins of this performance genre.
Marike Splint, Associate Professor in the Department of Theater at UCLA and CPA artist in residence, is a Dutch French-Tunisian theatre maker based in Los Angeles on Tongva/Kizh land, specializing in creating work in public space that explores the relationship between people, places and identity.
Learn more about Marike Splint
---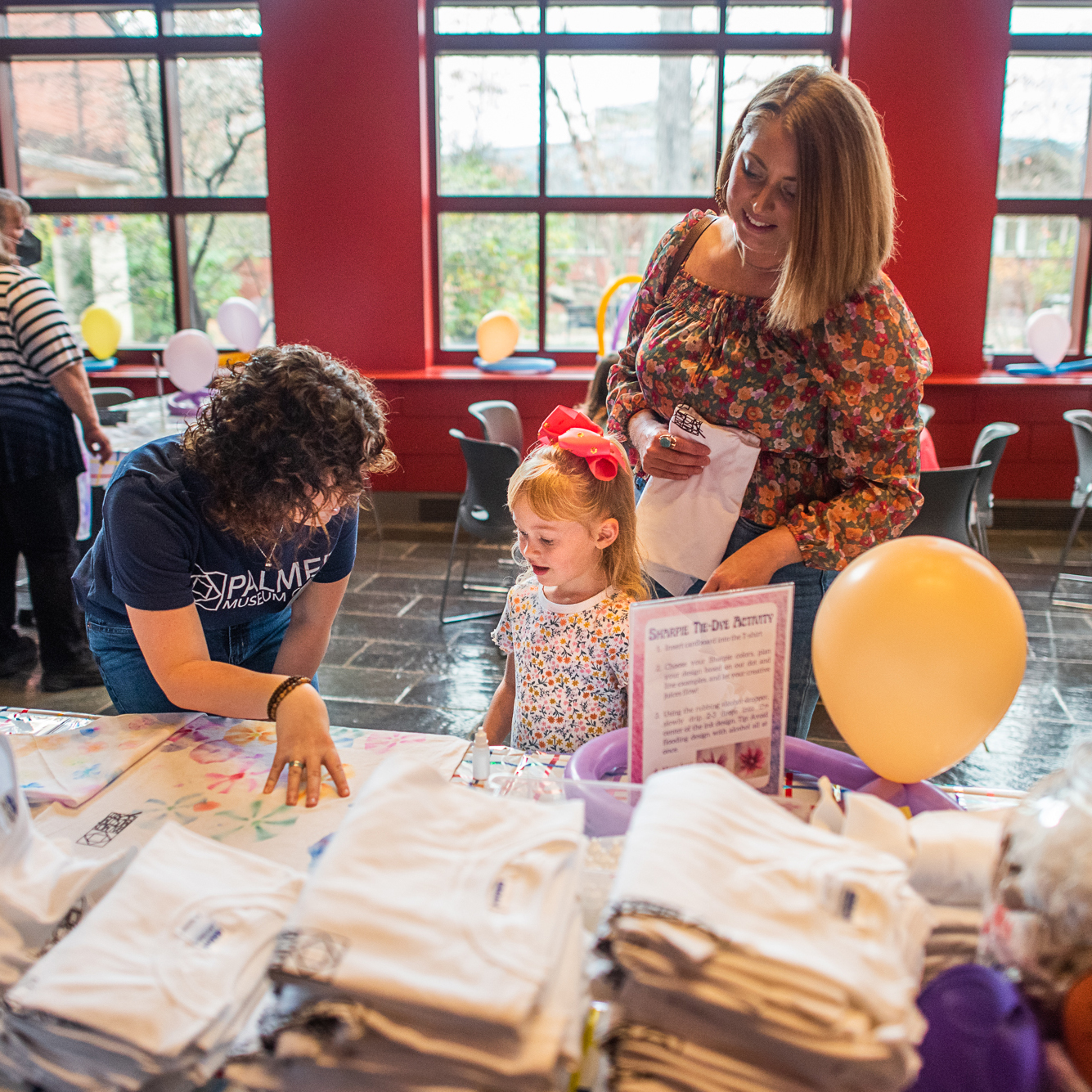 Saturday, April 8 | 1:00–4:00 p.m.
---
Family Day: Stories in Art
Enjoy gallery activities and hands-on artmaking inspired by art in the galleries. Discover stories told through images and create your own tall tale in words and pictures. Storyteller performances by Happy Valley Golden Wheel will begin at 1:00 p.m., 2:30 p.m., and 4:00 p.m.
Thursday, April 13 | 2:00 p.m.
---
Gallery Talk: Conversations across the Collection
Join Rachel Duke, graduate education intern, and Keri Mongelluzzo, Educator for Academic Engagement and Access, for a conversation across the collection in the Snowiss Galleries.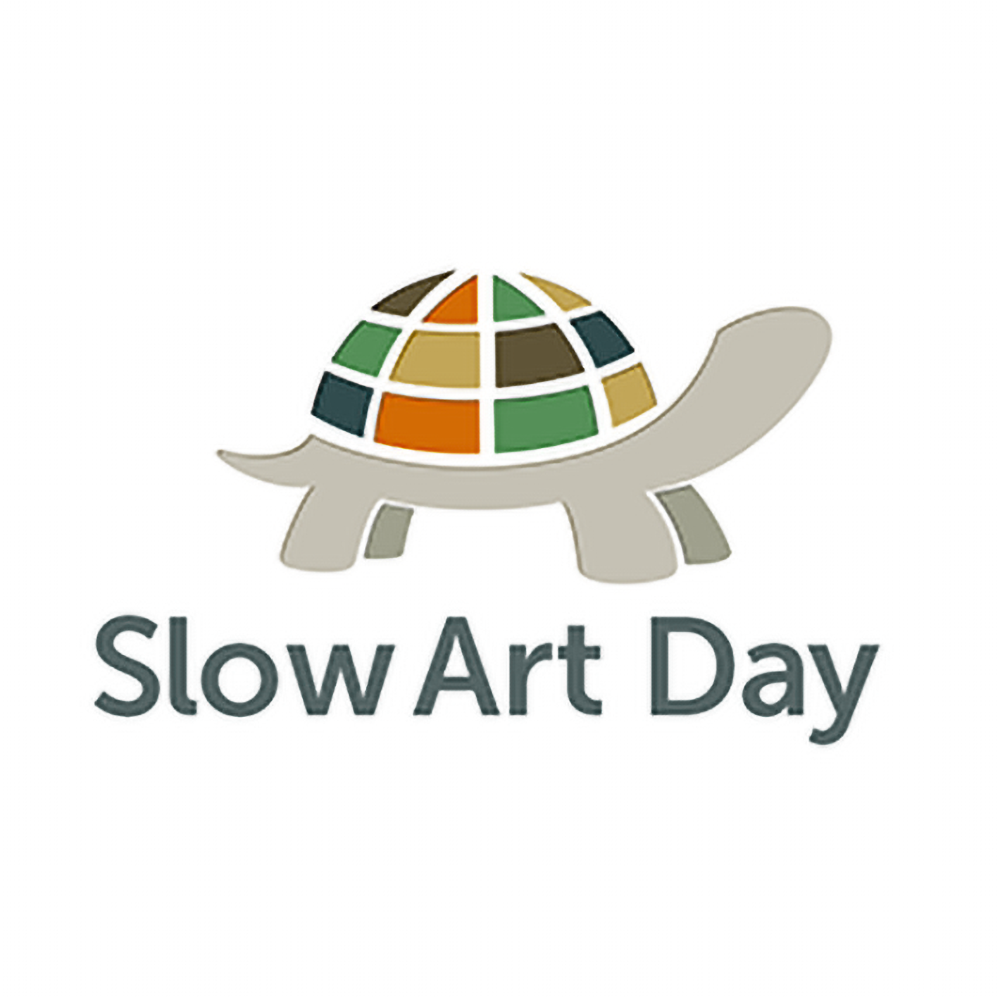 Saturday, April 15 | 2:00 p.m. and 3:00 p.m.
---
Slow Art Day: Mindfulness in the Museum
Find stillness in the museum with a 30- minute tour featuring guided meditation that will invite you to look closer and slow down. Drop in  to start at either 2:00 p.m. or 3:00 p.m. No art knowledge or meditation experience is necessary. Activities will be led by Rebecca Simpson, the Palmer's Visitor Experience Manager and practitioner of reiki, yoga, meditation, and other healing modalities.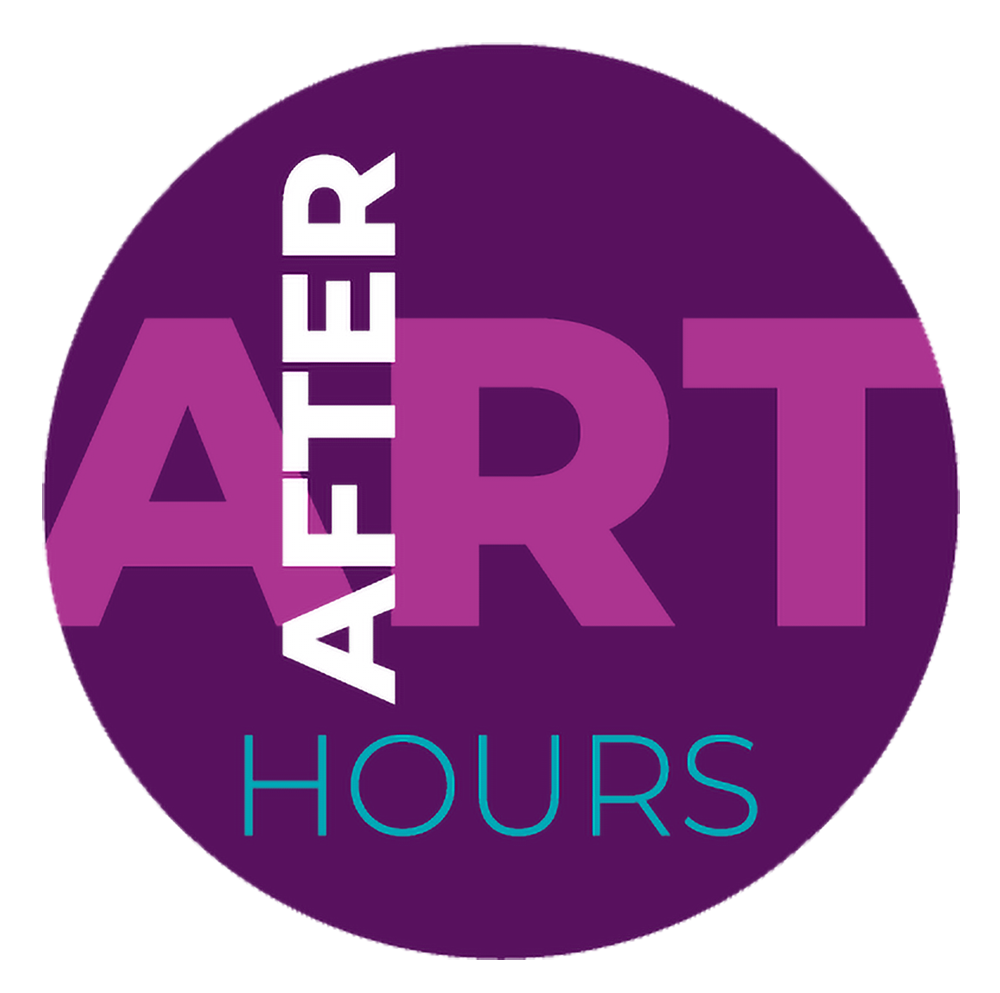 Thursday, April 20 | 5:00–8:00 p.m.
---
Art After Hours: Going Out on a High
For this final Art After Hours in the museum's current location, we're hosting a hangout. Bring a friend or meet someone new, grab some munchies, and catch a laidback tour through the galleries. Curious about cannabis? Hear from Penn State faculty about the ways marijuana informs academic research ranging from plant science and medicine to law and restorative justice.
---
Sunday Public Tours
Drop in every month on a Sunday at 2:00 p.m. for free, hour-long explorations of the galleries with friendly and knowledgeable docent guides. No reservations necessary!
Sunday, January 22 | 2:00 p.m.
Dotty Ford
Sunday, February 26 | 2:00 p.m.
Lucy Auger
Sunday, March 19 | 2:00 p.m.
Kathy Yeaple
Sunday, April 16 | 2:00 p.m.
Vinnie Scanlon
Sunday, May 14 | 2:00 p.m.
Susan McCartney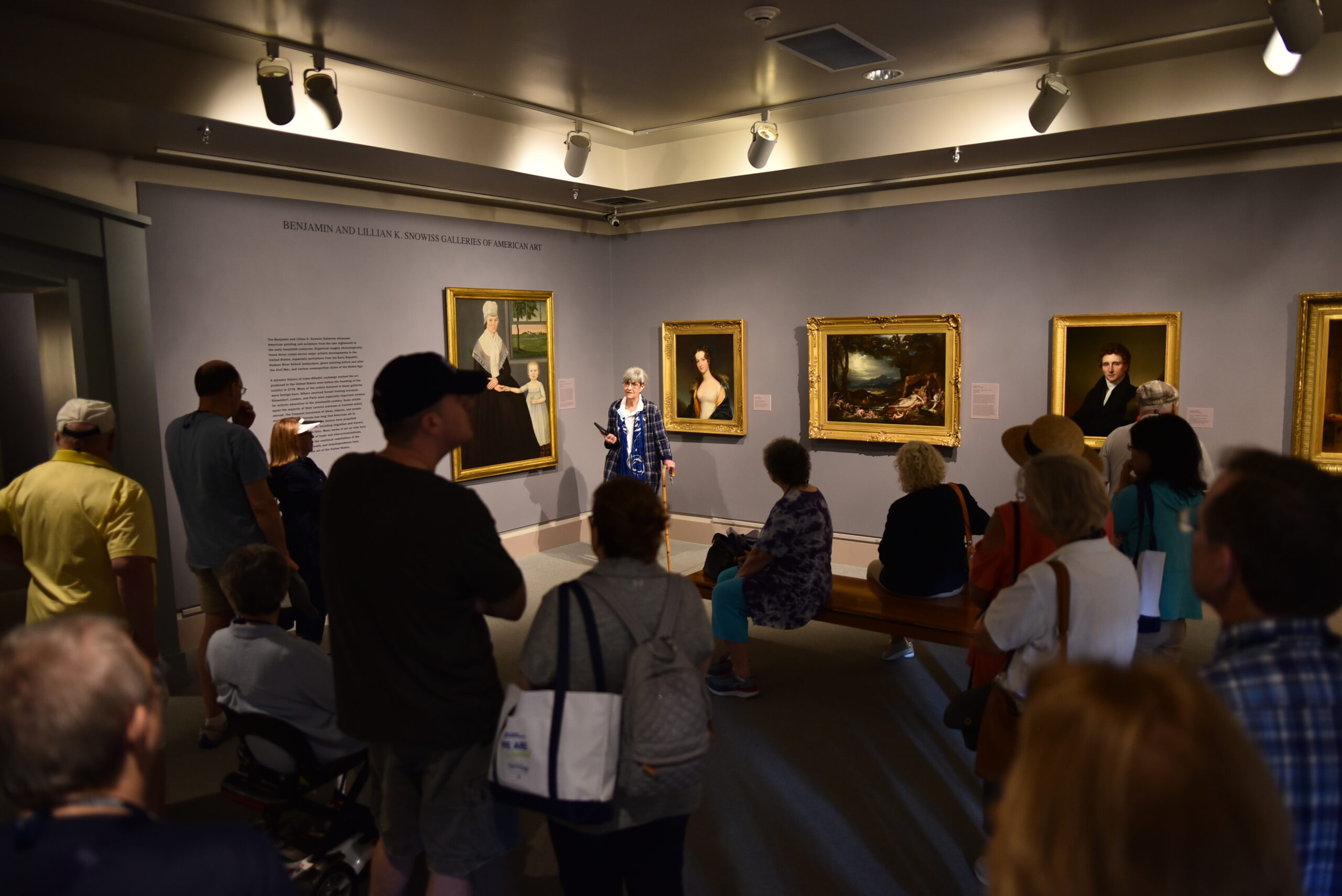 ---
The Pennsylvania State University requires adherence to its policies at all times while on Penn State property or attending University events. Penn State has issued rules and precautions which follow, or may in some cases exceed, guidance from the Centers for Disease Control (CDC) issued in response to the COVID-19 pandemic. By attending or participating in this program, event, or activity, you agree to adhere to such guidance and policies, you acknowledge the risk of being exposed to or infected by COVID-19, and you assume any and all such risk.
Click here to read Penn State's updated pandemic protocols.
Your presence at any Palmer Museum program, event, exhibition, or activity indicates your agreement to adhere to all university policies, including health and safety policies such as masking if applicable, and your acknowledgment that you are voluntarily participating. You further acknowledge the contagious nature of COVID-19 and assume any and all risk of exposure to or infection by it or any variant thereof, including, without limitation, personal injury, illness, severe complications, permanent disability, and/or death.