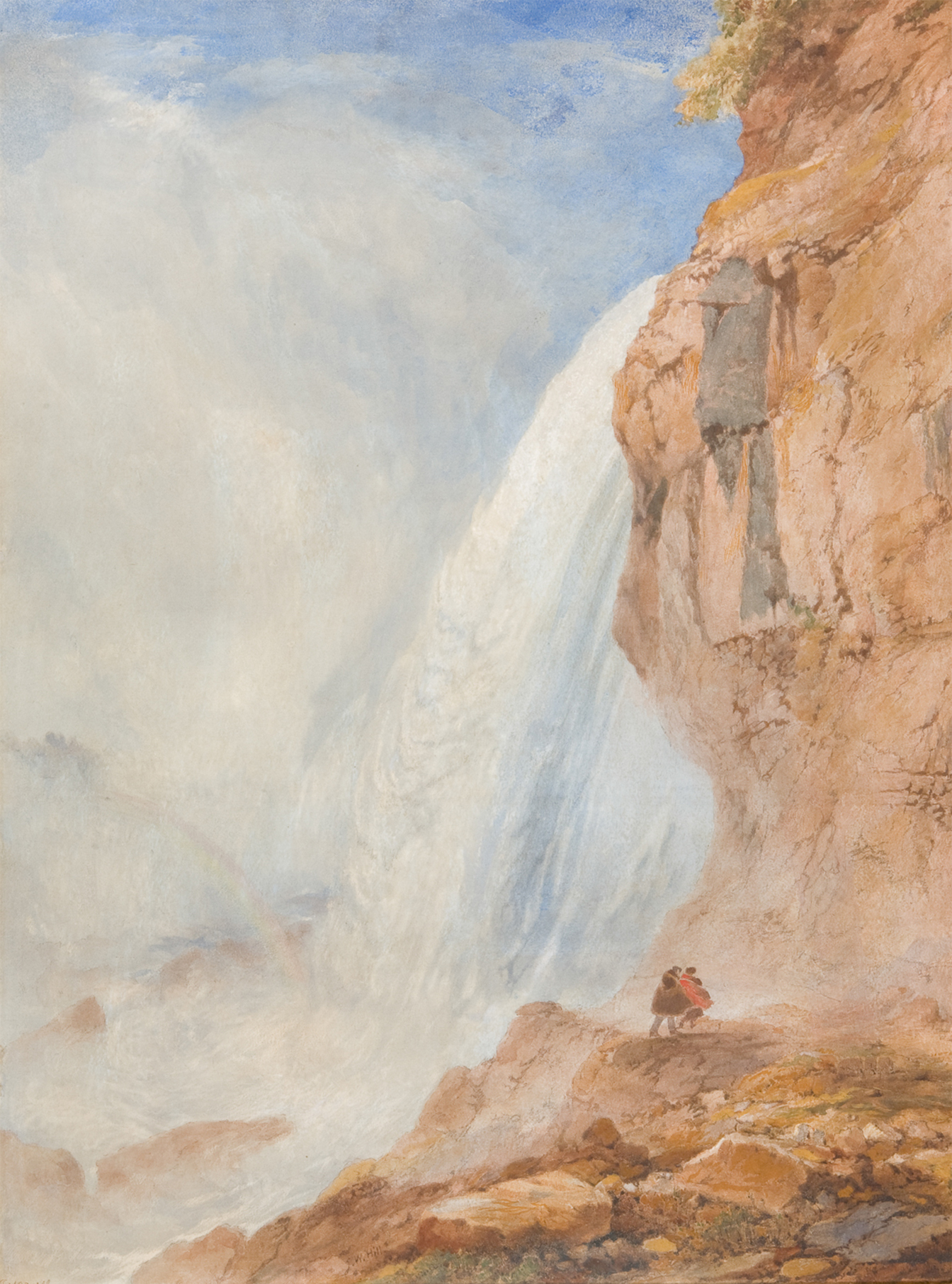 Drawing on a Legacy: Highlights from the John Driscoll American Drawings Collection
---
January 21 - June 7, 2020
Special Exhibitions Gallery, First Floor
The gift of 140 works on paper from prominent Penn State alumnus Dr. John P. Driscoll in 2018 dramatically reshaped the Palmer Museum of Art's holdings of American art. Drawing on a Legacy was the first exhibition to spotlight selections from this significant collection of watercolors and drawings and features some thirty works by a diverse group of nineteenth-century American artists.
Early landscape views and botanical sketches, animal scenes and still lifes, and portraits and preparatory figure studies were among the subjects highlighted in the exhibition. Artists represented included many well-known luminaries of the period—John Vanderlyn, William Trost Richards, and Edwin Howland Blashfield—along with lesser-known figures whose work deserves further study. Drawing on a Legacy surveyed an array of techniques and media, including graphite, charcoal, ink, and watercolor, and explores the changing cultural importance of drawing during the so-called "long" nineteenth century.
Organized by the Palmer Museum of Art.
Note: Due to the coronavirus pandemic, the Palmer Museum of Art temporarily closed on March 17, 2020, and remained closed through the rest of 2020.
---
Virtual Exhibition
This digital catalogue was presented in connection with Drawing on a Legacy: Highlights from the John Driscoll American Drawings Collection, on view at the Palmer Museum of Art in spring 2020.
Drawing on a Legacy virtual exhibition