---
---
---
Virtual Exhibition
This digital catalogue was presented in connection with Drawing on a Legacy: Highlights from the John Driscoll American Drawings Collection, on view at the Palmer Museum of Art in spring 2020.
Drawing on a Legacy virtual exhibition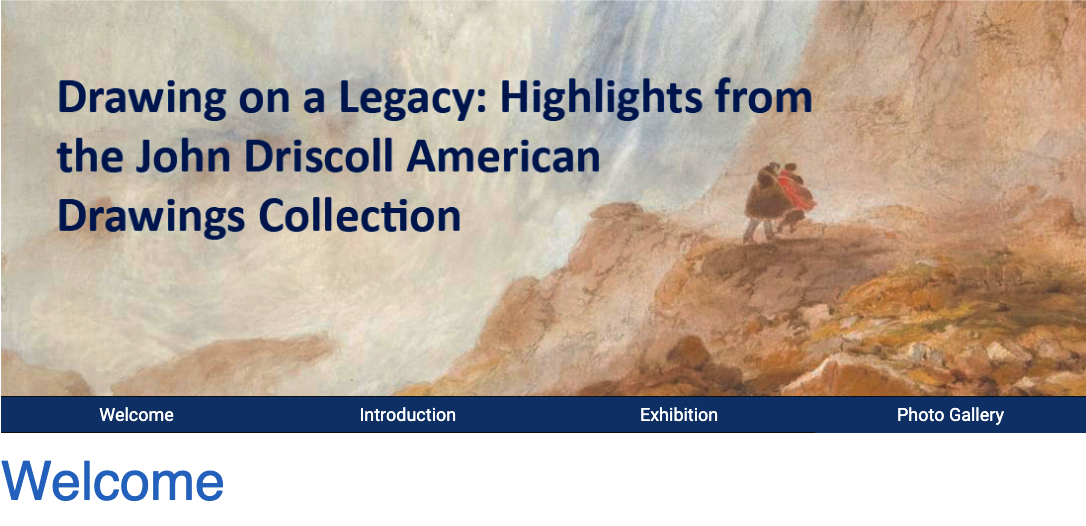 ---
---
African Brilliance Virtual Tour
To accompany African Brilliance: A Diplomat's Sixty Years of Collecting, an online catalogue was funded as one of the University's strategic initiative seed grants. The catalogue features interviews with Davis and local residents who have had firsthand experience with the types of objects on view in the exhibition, as well as essays by Dewey, Purdy, and Mary Jo Arnoldi, curator emerita of African ethnology at the Smithsonian National Museum of Natural History.
African Brilliance virtual tour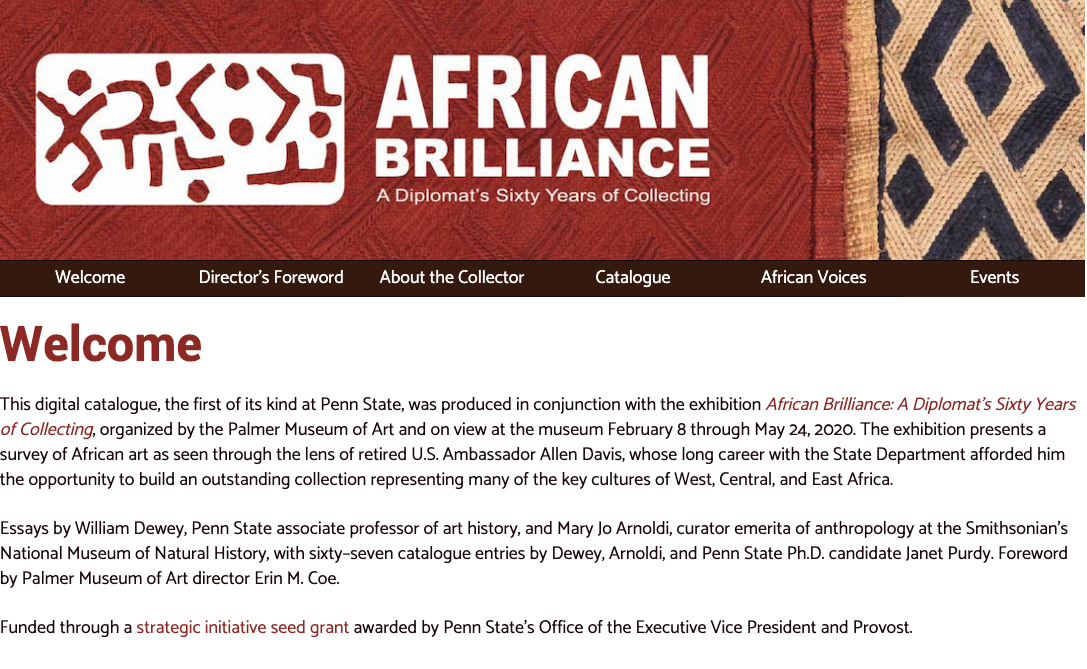 ---
---
---
---
---
Digital Companion
To accompany Field Language: The Painting and Poetry of Warren and Jane Rohrer, the Palmer Museum of Art created a digital companion to the exhibition, which was on view from February 10 through May 30, 2021. Explore the companion and four thematic sections to learn more about Warren and Jane Rohrer and their work.
Digital Companion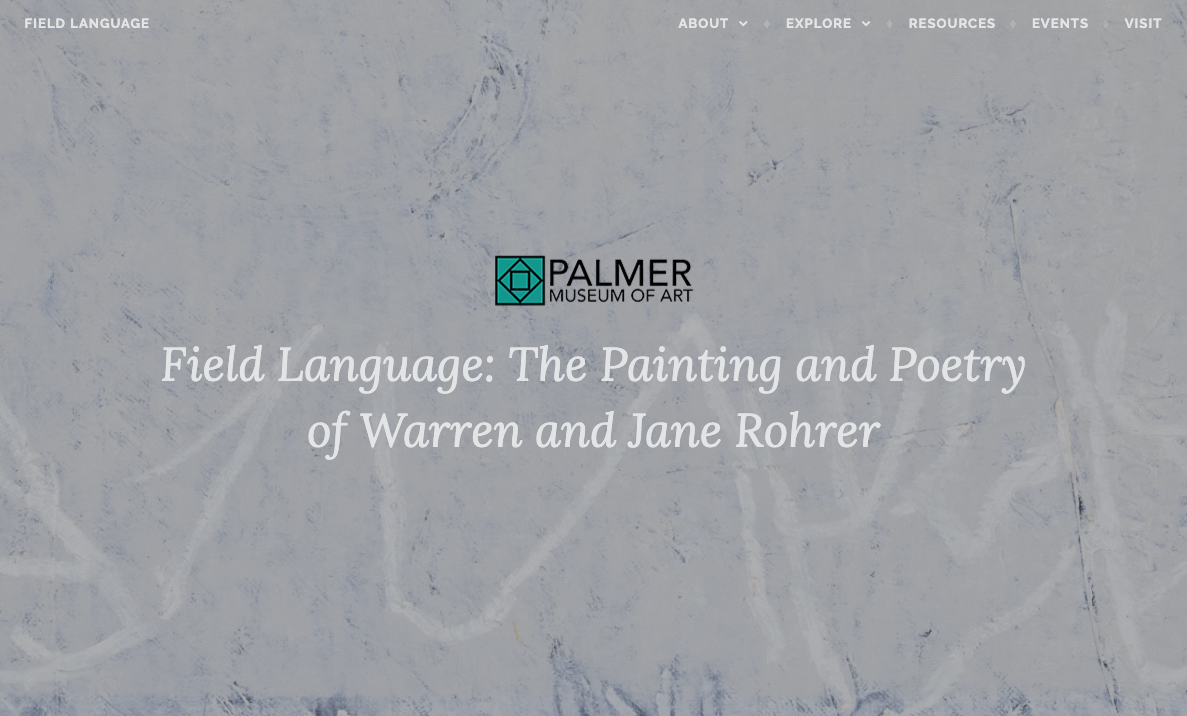 ---
---
Conversations across the Collection Virtual Tour
Experience the visitor-favorite permanent collection installation in a new digital format!
Conversations across the Collection was on view in the galleries at the Palmer Museum during spring 2023 and brought together diverse objects from a range of time periods to examine formal and thematic connections in American art. This virtual tour of the installation allows extended engagement with unexpected pairings of works that explore the American West, urban scenes, representations of mother and child, still lifes, domestic interiors, and abstraction. Enjoy a self-guided, digital version of Conversations across the Collection at the link below.
Click here for the virtual tour