---
Museum Conversation: Looking at Who We Are
From September 27, 2022
Join the exhibition curatorial team for an online webinar introduction to the Palmer's anniversary exhibition celebrating the museum's first fifty years. The exhibition reflects on the museum's past, present, and future while taking a broader look at personal and cultural identity through the lens of art.
---
Virtual Tours
These self-directed, interactive, online tours feature video-guided investigations of a selection of objects related to a common theme. Discussion prompts and related art-making activities provide additional opportunities for exploration.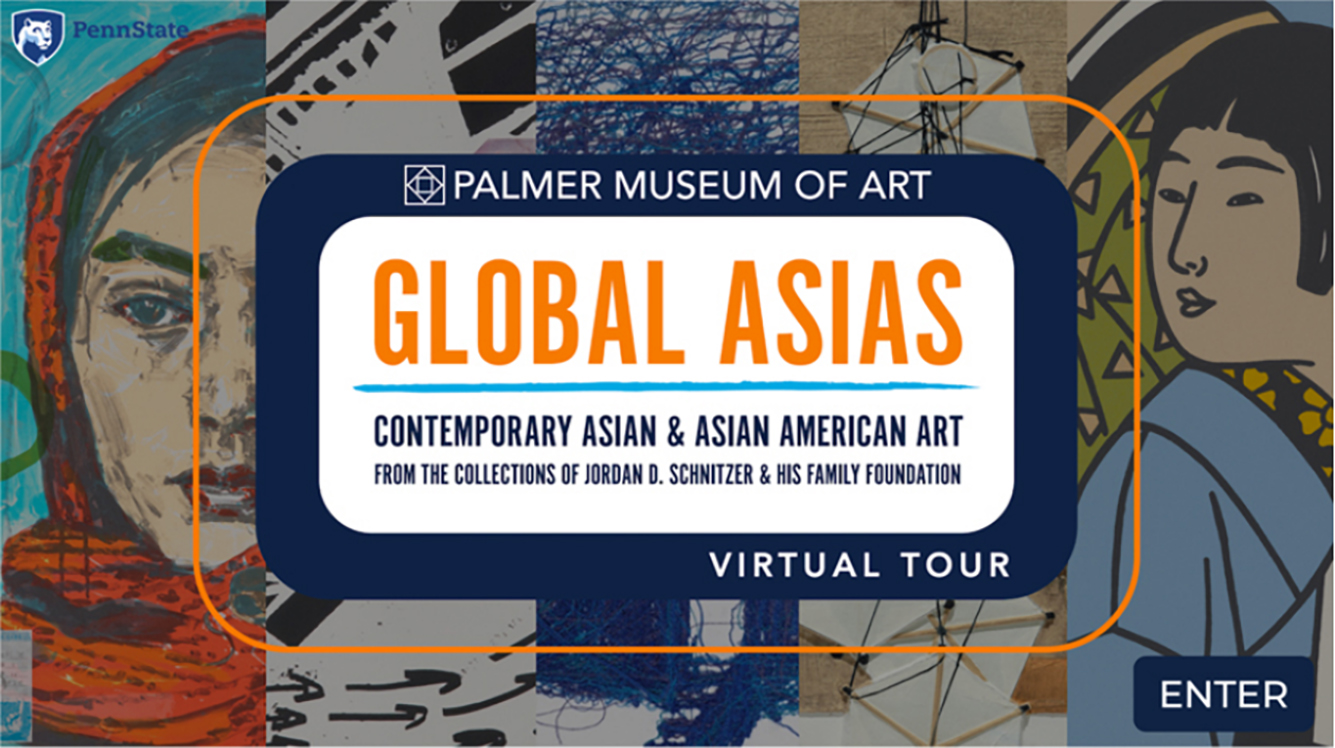 Global Asias
---
Explore Global Asias from home or at school! This web-based, interactive program features guided video tours of selected exhibition artists, in addition to an introductory overview by the curator. Learn about the "Global Asias" concept of personal and cultural identity in a contemporary world.
Artists featured include:
Jacob Hashimoto
Dinh 0. Le, Hung Liu
Takashi Murakami
Roger Shimomura
Do Ho Suh
Rirkrit Tiravanija. 
Global Asias virtual tour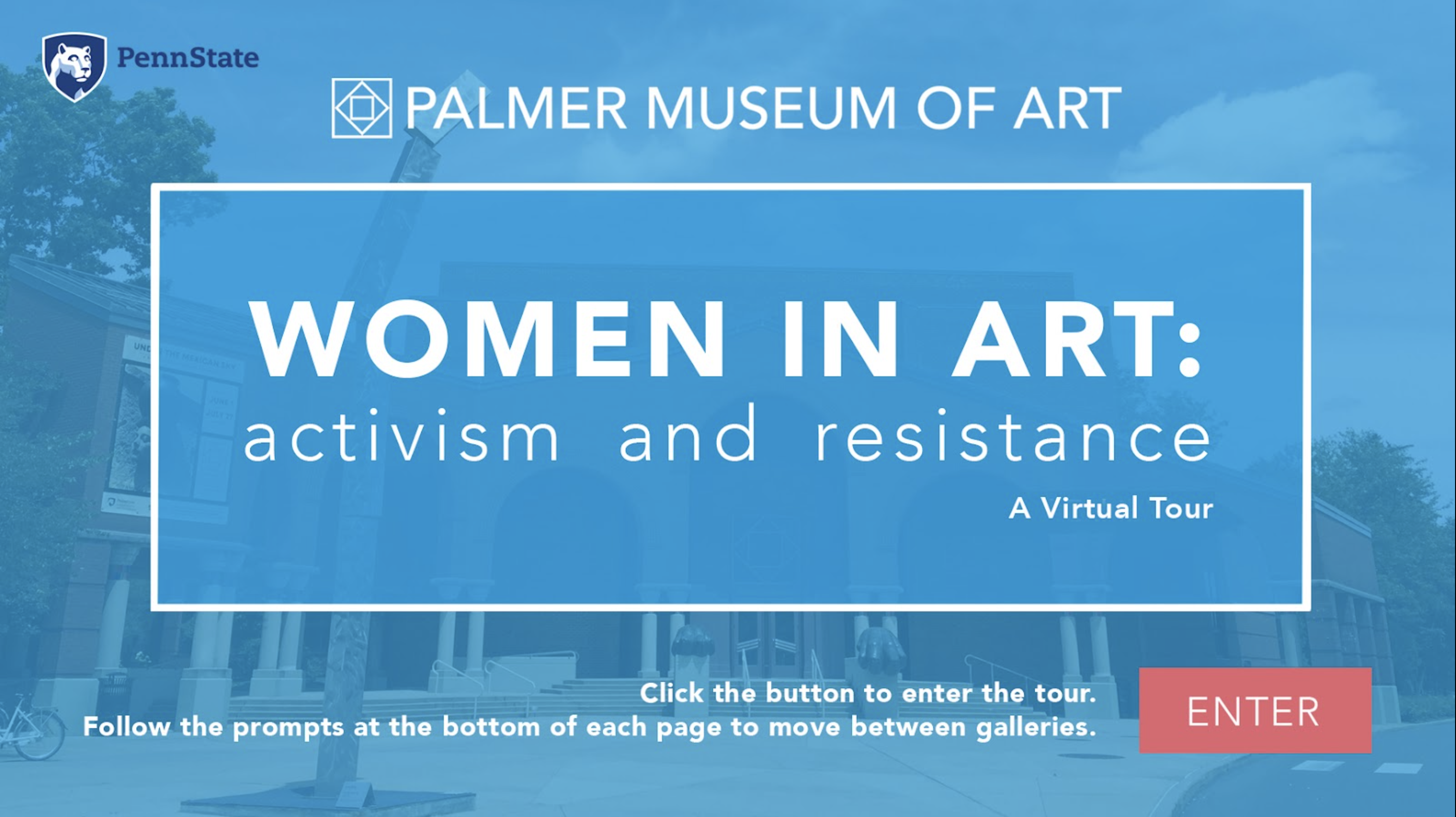 Women in Art: Activism and Resistance
---
Discover contemporary art by women artists who have challenged social and historical norms in order to advance the role of women in the arts and beyond. 
Featured artists include Judy Chicago, Julie Heffernan, Yolanda Lopez, Ana Mendieta, Faith Ringgold, Cindy Sherman, Renée Stout, Jaune Quick-to-See Smith, Mary Van Cline, Carrie Mae Weems, and Kara Walker. 
Women in Art Virtual Tour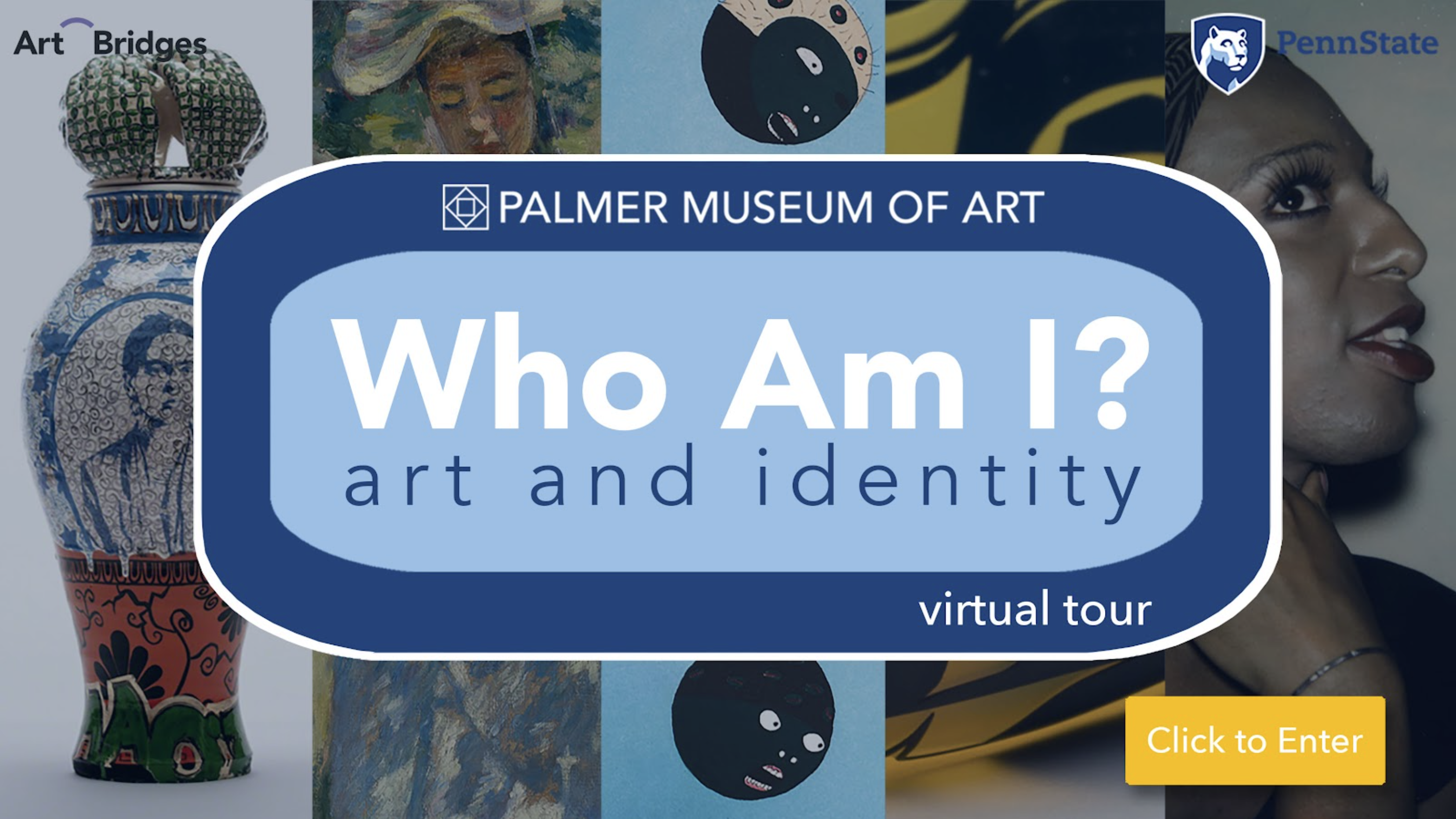 Who Am I?: Art and Identity
Explore artwork that investigates the idea of identity—the individual collection of personality, behaviors, thoughts, values, experiences, and traditions that make us who we are. Featured artists include Laylah Ali, Willie Cole, Kate Javens, Roberto Lugo, Maria Martinez, Vik Muniz, Violet Oakley, Faith Ringgold, Cindy Sherman, Preston Singletary, Simka Simkhovitch, Andy Warhol, and Carrie Mae Weems.
Who Am I? Virtual Tour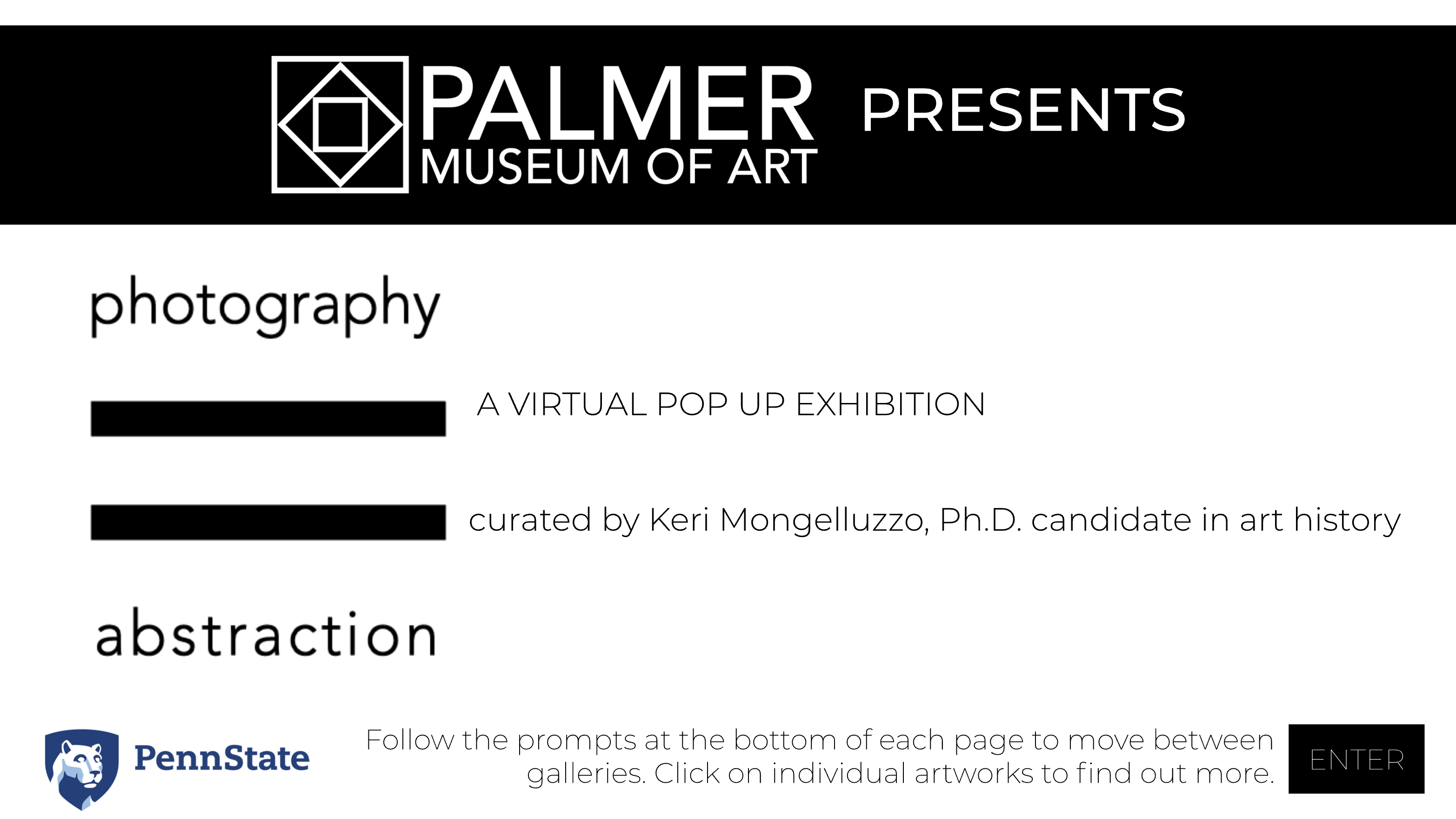 Photography = Abstraction
Discover a variety of abstract images that push the boundaries of photography as a medium and investigate form, shape, contrast and other techniques of representation.
Photography = Abstraction Virtual Tour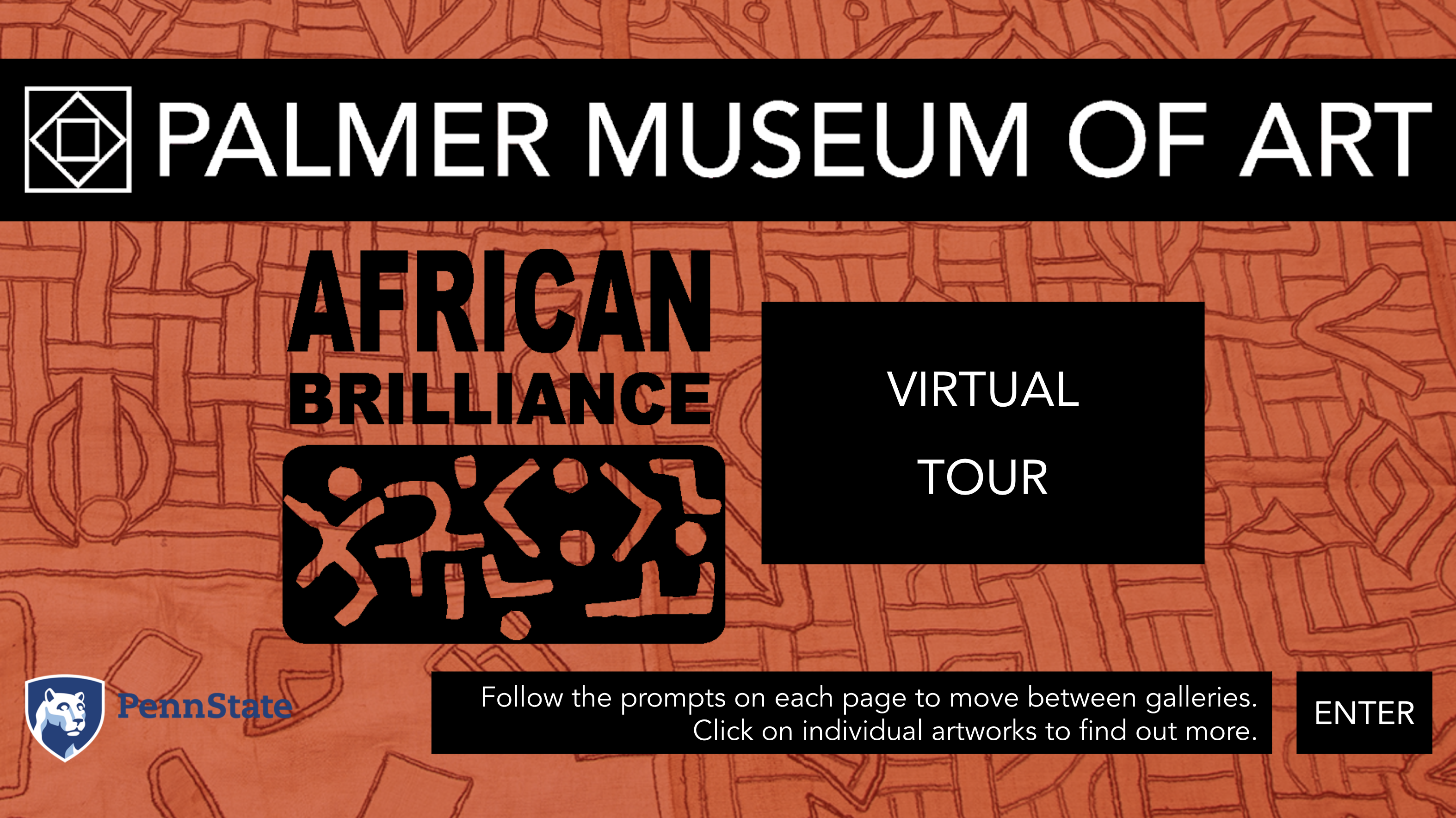 African Brilliance and the Purpose of Art
This interactive virtual tour accompanied the Palmer's spring 2020 special exhibition "African Brilliance: A Diplomat's Sixty Years of Collecting".
African Brilliance Virtual Tour
---
Virtual Exhibitions
Check out our virtual offerings and explorations featuring online exhibitions, scholarly catalogues, and companion websites.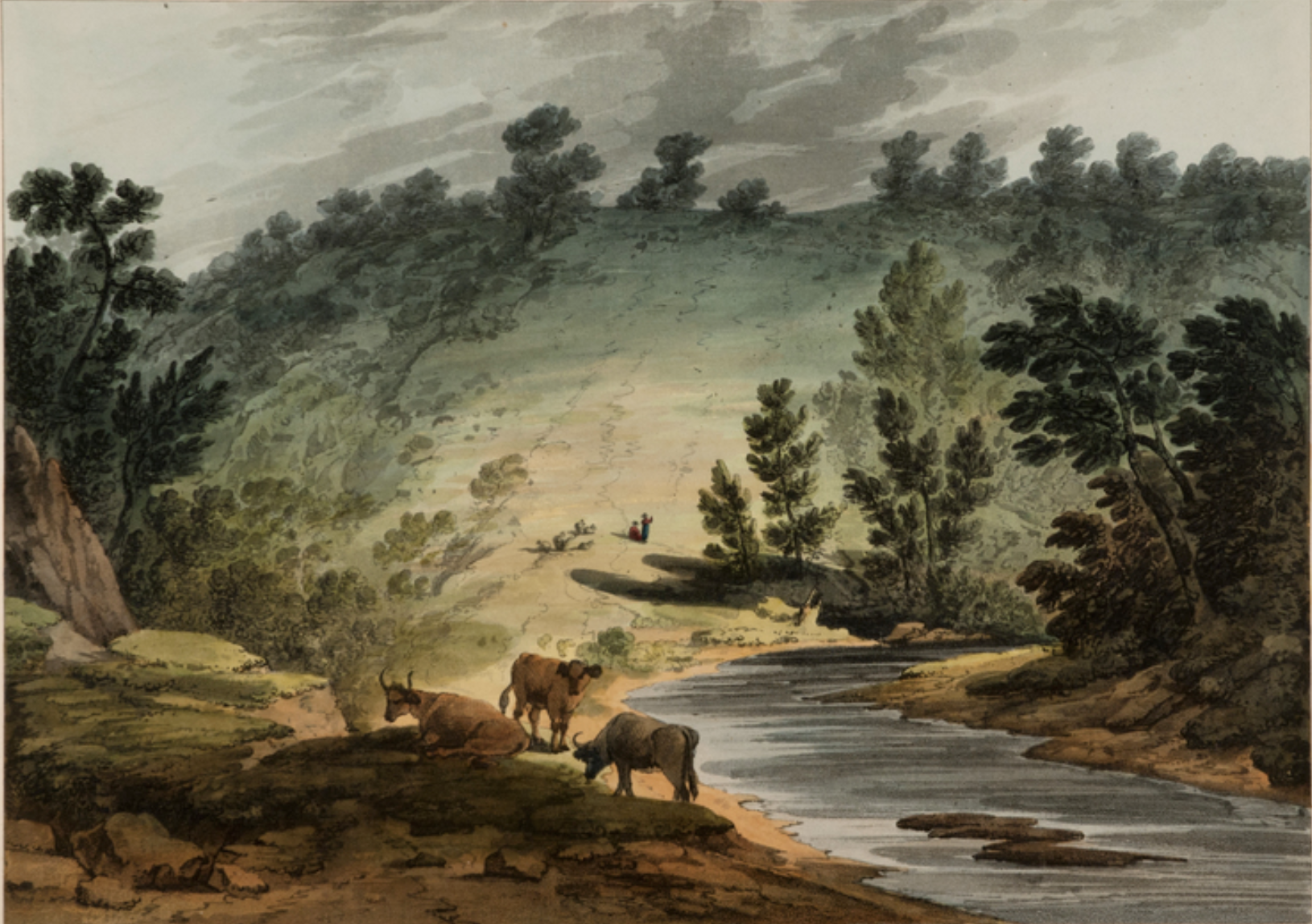 Pennsylvania Scenery: Early Landscape Prints from the Tavern Collection
Pennsylvania's natural beauty figured prominently in early nineteenth-century literary journals and publications celebrating the American landscape. This virtual exhibition features a selection of picturesque highlights from the "Tavern Collection" of Pennsylvania prints amassed by John C. O'Connor and Ralph M. Yeager and gifted to the museum nearly thirty-five years ago.
PA Scenery Virtual Exhibition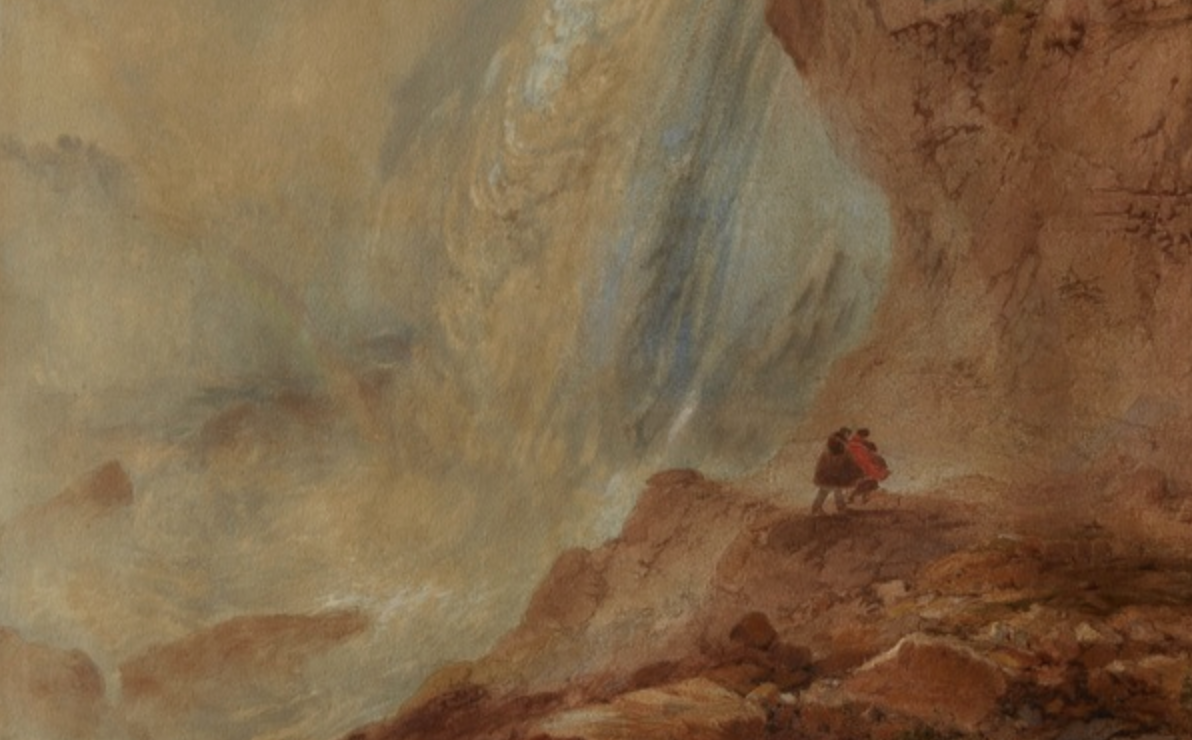 Drawing on a Legacy
This digital catalogue was presented in connection with "Drawing on a Legacy: Highlights from the John Driscoll American Drawings Collection," an exhibition that was on view at the Palmer Museum of Art in spring 2020.
Drawing on a Legacy Virtual Exhibition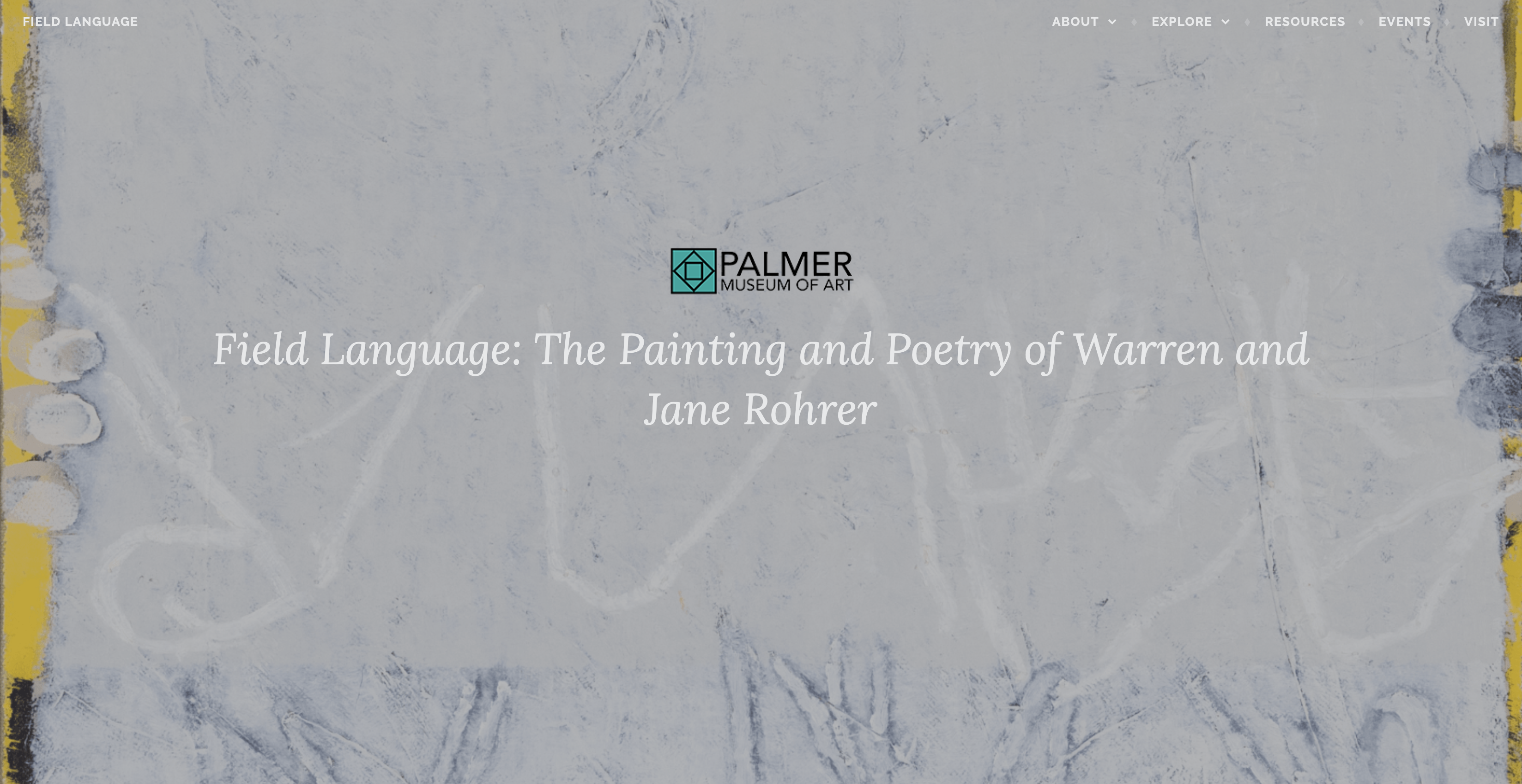 Field Language Online Companion
This online companion acts as a digital accompaniment for "Field Language: The Painting and Poetry of Warren and Jane Rohrer," the special exhibition organized by the Palmer Museum of Art. The exhibition examines the art of Warren Rohrer (1927–1995) as it evolved in conversation with poet Jane Turner Rohrer (b. 1928), his partner of nearly fifty years. Field Language traces dialogues between husband and wife, painting and poetry, and between tradition and modernism. This website serves as a digital exploration and will remain accessible while the exhibition is temporarily closed to the public due to maintenance issues at the museum.
Field Language Online Companion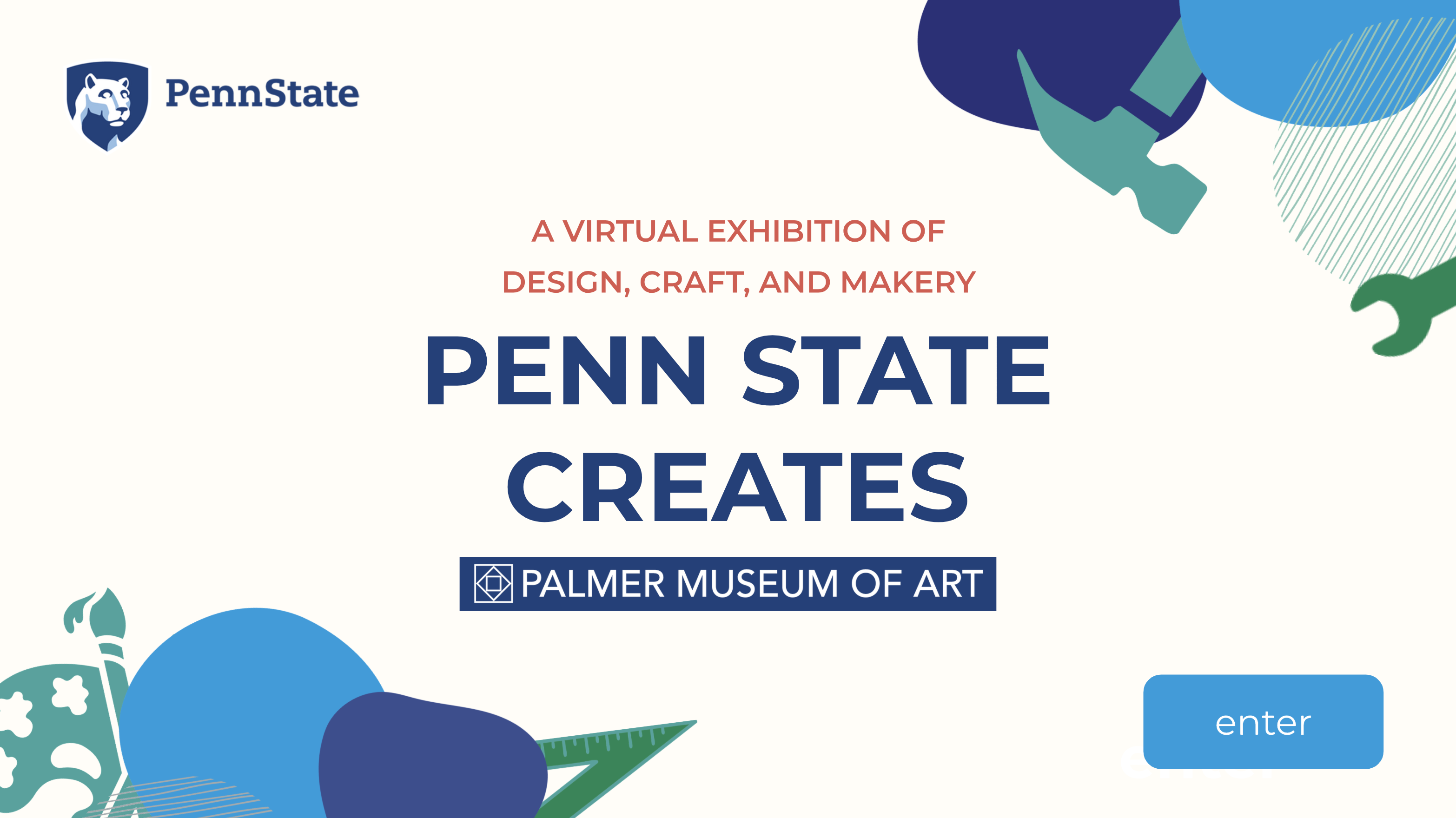 Penn State Creates
The Palmer Museum of Art excitedly announced the release of "Penn State Creates: A Virtual Exhibition of Design, Craft, and Makery." The virtual gallery walkthrough highlights the unbounded creativity of over 40 Penn State students–both undergraduate and graduate–across colleges and majors, ranging from the visual and performing arts to materials science and medicine. Not limited to traditional artistic media, this dynamic exhibition showcases the diverse creative activities of our university community.
Penn State Creates Virtual Exhibition
Penn State Creates: A Virtual Exhibition 2022
This virtual exhibition highlights the unbounded creativity of 29 Penn State students—undergraduate and graduate––across colleges and majors, ranging from the visual and performing arts and architecture to materials science, medicine, and software engineering. The 38 creative works in the exhibition include traditional artistic media like painting, photography, and sculpture, as well as examples of poetry, graphic design, performance, and more, showcasing the diverse and talented activities of our university student community.
Penn State Creates 2022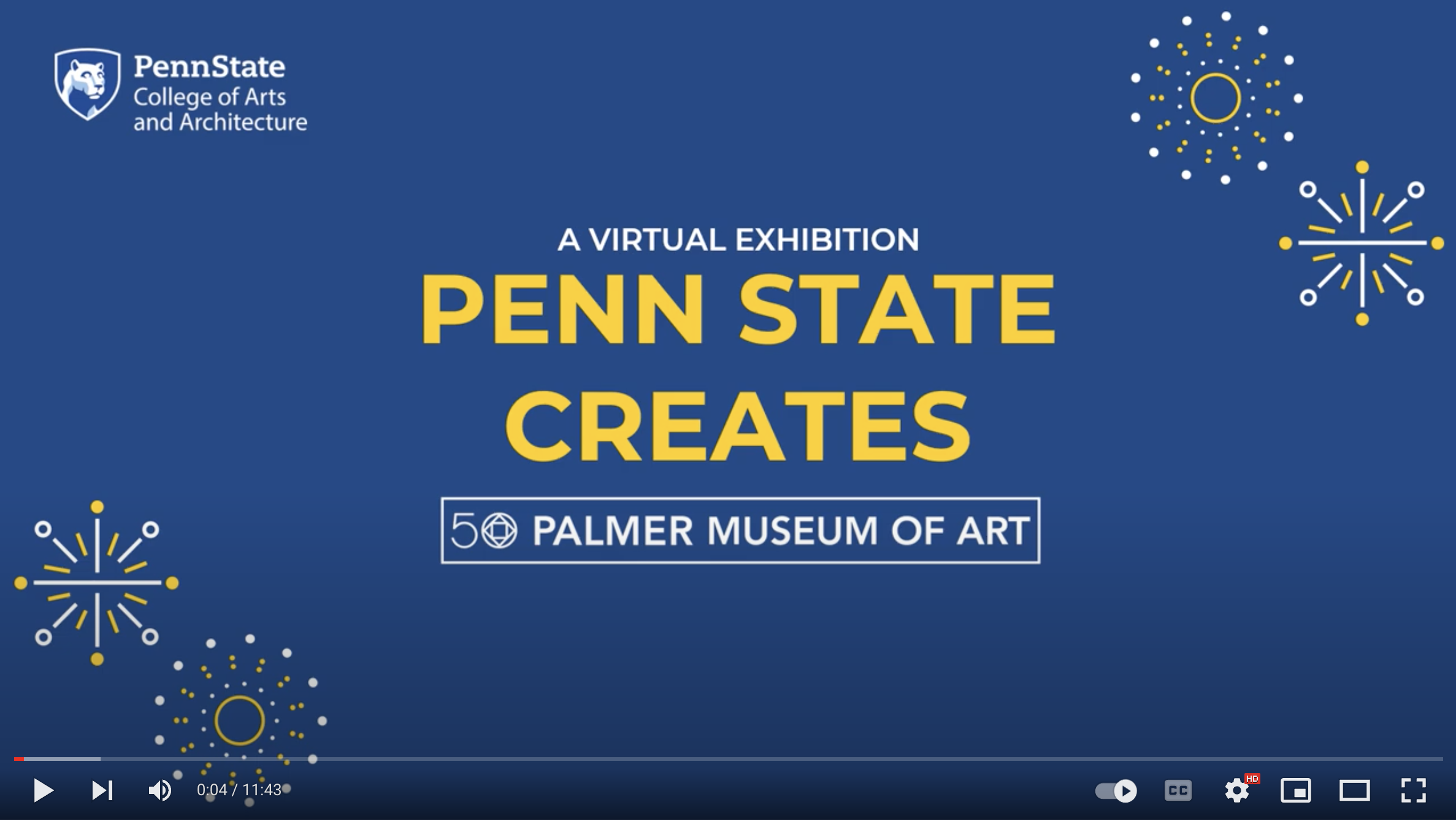 ---
Other Resources
Interested in other resources? Explore our offerings for students of all ages.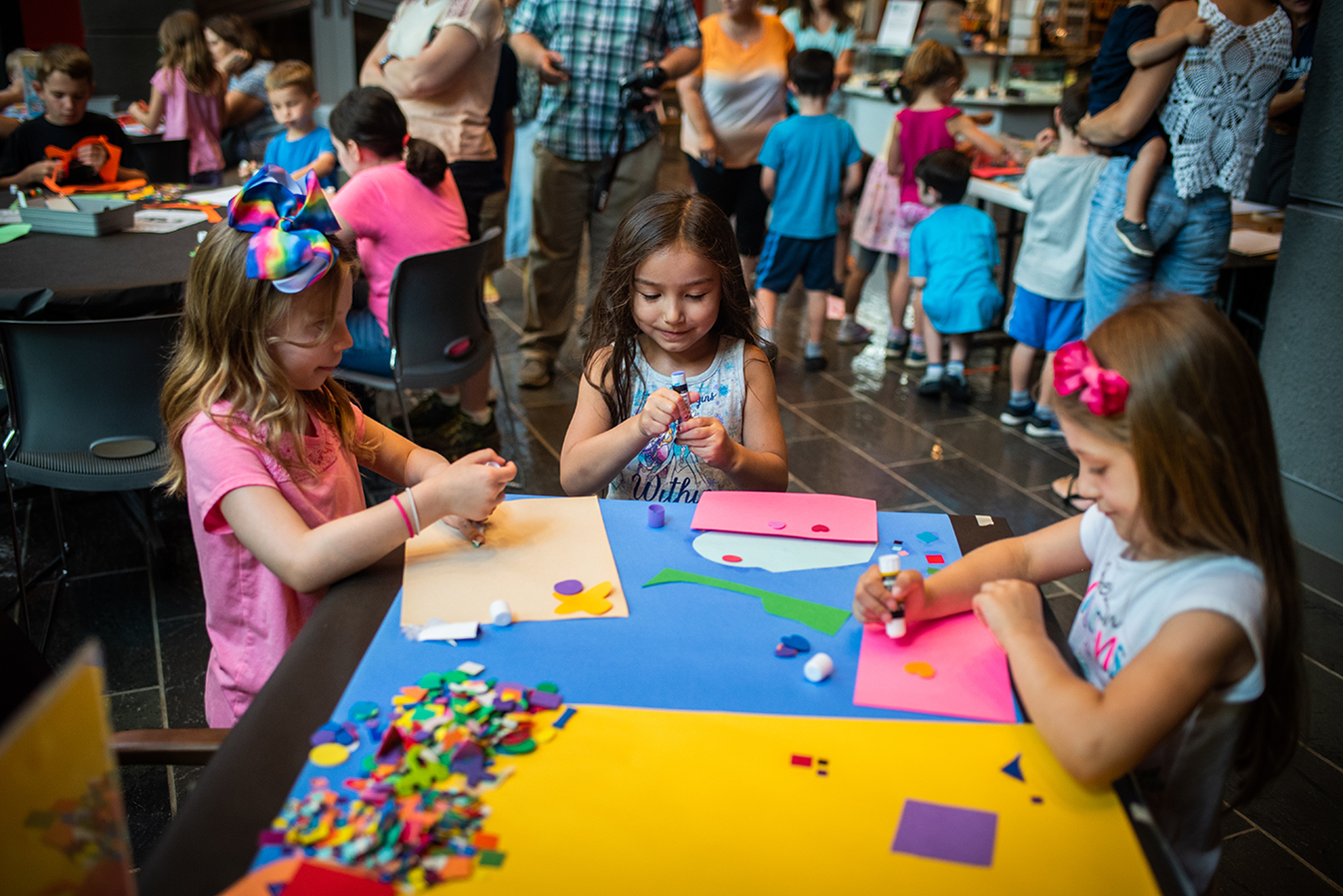 K-12 Resources
---
Info on K-12 Resources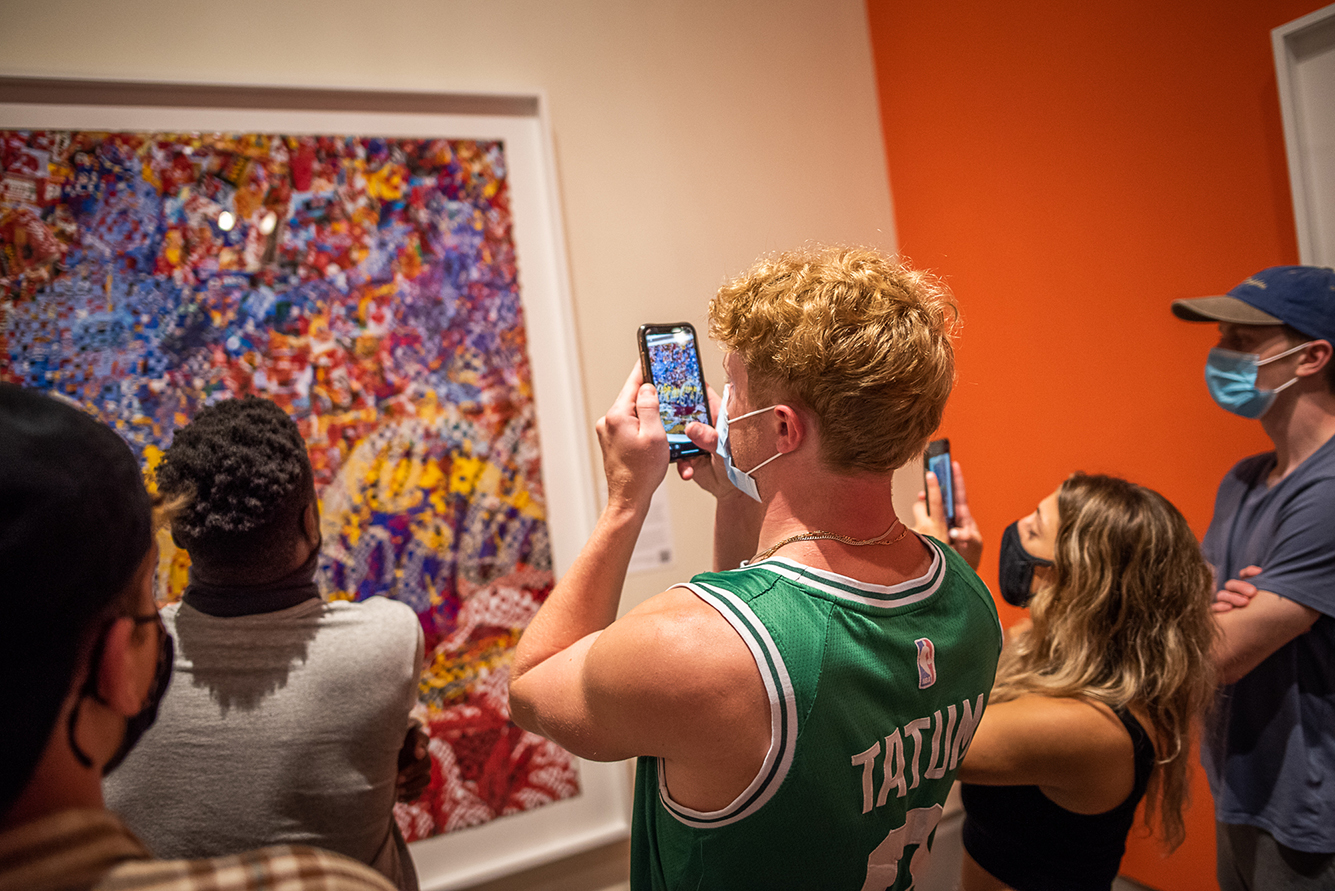 University Faculty Resources
---
Info on University Resources
---
Online Collection
More than 7,000 objects from the Palmer's permanent collection are searchable via the Penn State Library database. Find images, information, and descriptions for many of these objects at the link below.